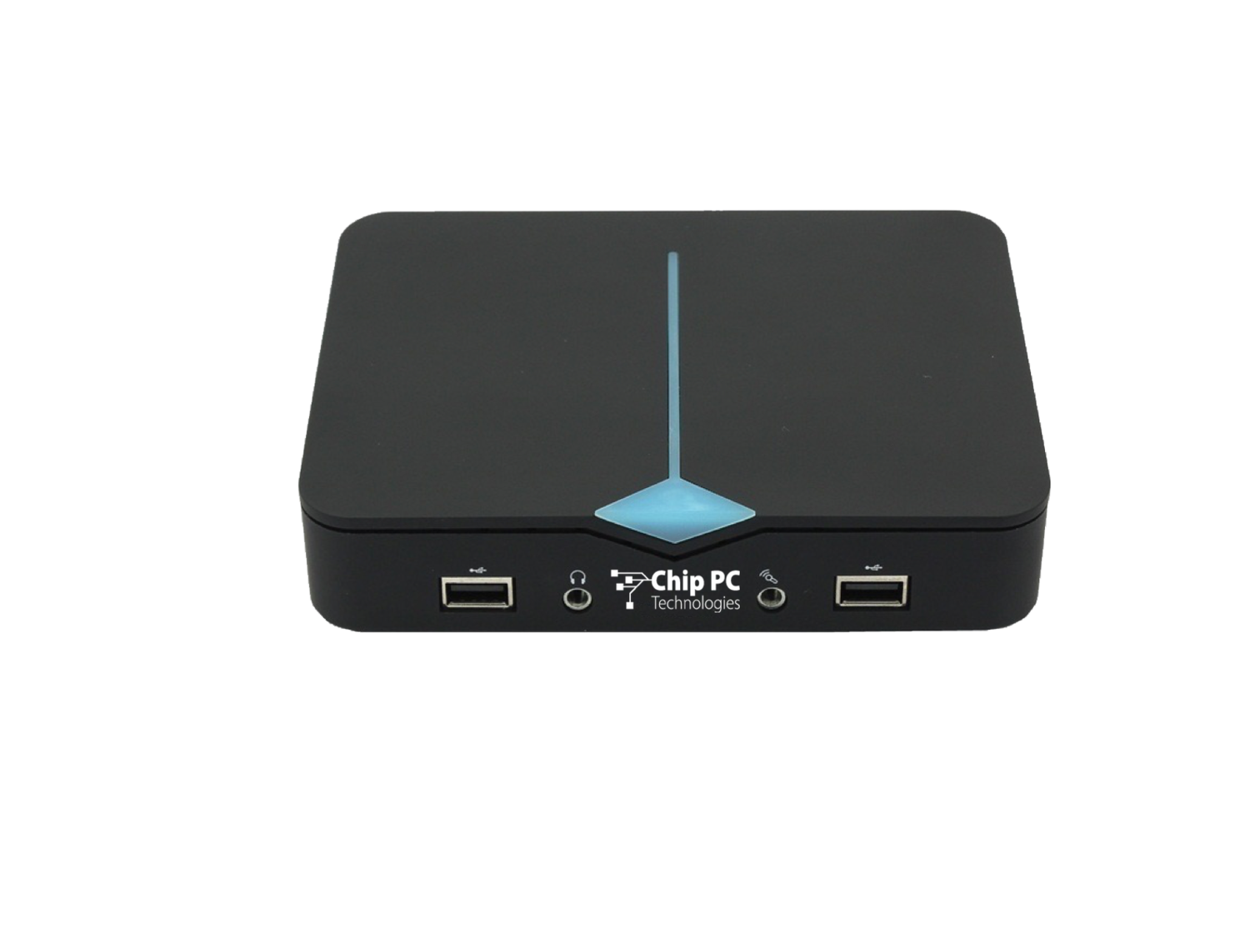 Xtreme PC - LXD2 Linux basered (ThinX OS)
Varenummer LXD9162
Produkt detaljer
Tynd klient for brugere der ønsker udvidet funktionalitet, så som to skærme og video accelleration.


LXD-2 er en kraftig enhed, som understøtter tunge applikations-sessioner og giver bedre ydeevne på multimedier og video.
Kombinationen af en ultra-grøn platform med lavt strømforbrug, "state of the art" hardware design, høj pålidelighed og uovertruffen management software, gør denne enhed til det ultimative valg for virksomheder.

Specifikationer


Processor:
Intel Bay Trail Series Processor Quad–Core up to 1.83 GHz

Memory:
16 GB EMMC / 2 GB RAM DDR3
Indgange og udgange:
Front panel I / O:
2 x USB 2.0 port 1 x mikrofon (3.5mm) ; 1 x headset (3.5mm)
Bag panel I / O:
4 x USB 2.0
1 x DVI-I
1 x Power button, power LED
Tilkøb: DVI-I til DVI-D plus VGA-monitor splitter cable
Display Support:
One DVI-I port Optional DVI-I to DVI-D plus VGA-monitor splitter cable (sold separately)
Optional DVI-I Port to VGA (DB-15) adapter (sold separately)
Display Data Control (DDC) for automatic setting of resolution and refresh rate
Resolution:
Single: Up to 1920x1200 Pixels @ true color (32 bit)
Dual: Up to 1920x1080 Pixels @ true color (24 bit)

Audio:
Stereo Audio Output - 3,5 mm (1/8 inch) Audio-Out Jack; 16-bit Stereo,
Microphone Input - 3,5 mm (1/8 inch), Network RJ-45 jack 10/100/1000 Base-T Ethernet Optional single 802.11 b/g/n
Environment:
Temperature range: Operating - 0ºC to 40ºC (32ºF to 104ºF)
Storage - 0ºC to 60ºC (32ºF to 140ºF)
Humidity: Operating - 20 to 80% non-condensing; Storage – 10 to 90% non-condensing
Altitude: 0 to 20,000 ft

Dimensions :
152mm×107mm×31.5mm Device weight: 365 gr.

Power:
Running : 3W
Maximum: 6W
Standby: <1W Security Built-in Kensington security slot (cable sold separately)

Warranty:
Three-year hardware warranty Optional extended Warranty for years 4 & 5.
Gem dette produkt til senere